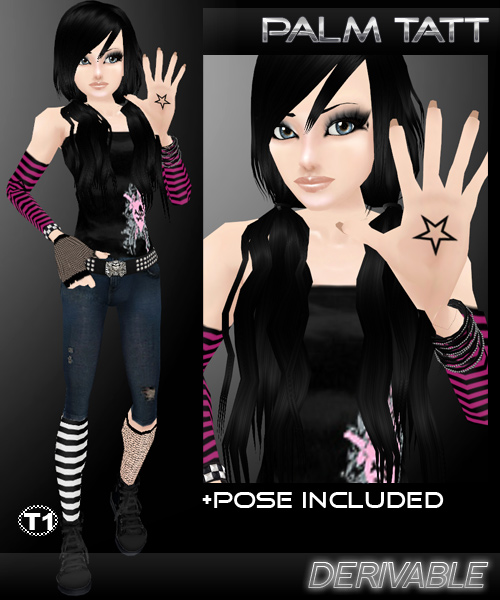 Info for buyers: A layerable star tattoo for left palm. The pose and expression are also included. Pose trigger word is T1. Please note that the product replaces the left hand glove mesh, so you won't be able to wear it along with skintight gloves.
DERIVATIONS
Info for developers: The template can be found below:
Template size: 128 X 128px, or use bigger size if you need more detail.
Material 00: Tattoo with opacity
Material 07: Ignore this one


If you are having problems with one of my products, please consider sending me a
private message
instead of leaving a bad review.
Since developers don't get notified about new product reviews, I won't be able to respond in a timely manner, so please
PM me and I'll get back at you as soon as I can.