Home
Hi.

I'm having a badge sale. Please send me a message if interested.
The sale will continue for a few weeks.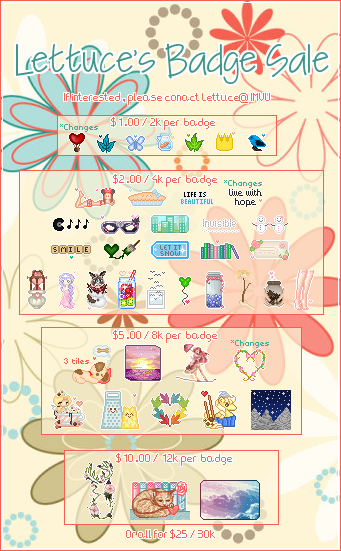 You'll find information about my badges, and a list of them all with their prices by clicking on the button labeled "Badges".
Please message me and leave a review if you purchase any stickers c:
They can be found below~
I'll also accept Paypal payments - just PM me for more information.




































Badge Donation
Coming Soooooon~
hi hi hi